In addition, as a customer you benefit from a wide range of fulfilment services, e.g. warehousing and distribution, as part of our supply chain solutions. The advantages for our business partners are obvious. They include significantly more efficient processes, cost reductions and higher-quality customer service. Or in other words: added value that leads to a clear competitive advantage.
Our supply chain products
---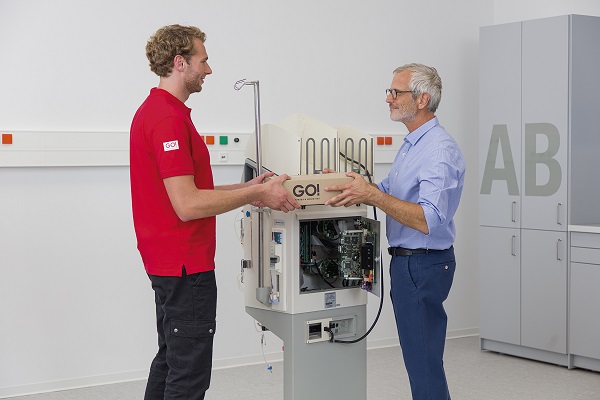 Sound industry know-how ‑required
The medical technology specialist offers logistics as well as technical service for medical technology manufacturers worldwide, solutions for data management in the form of promptly transmitted patient data (e.g. to support the rescue service), necessary additional products for medical devices and, as a sales partner of renowned manufacturers, a selection of medical devices and accessories. The service provider cooperates individually with its customers, mainly hospitals, medical practices and rescue organisations in Germany and 5 other countries in Europe. It is these cooperations of the medical technology‑specialist that demand a wide range of services from GO!: on the one hand, the professional, secure dispatch of highly sensitive medical products with a volume of approx. 2,000 express shipments and 60 direct trips per month. On the other hand, the warehouse management of medical technology products with monthly inventories at 14 GO! locations.
---