Shipping contents from pharmaceutical logistics, medical technology or even hazardous goods: this may be something very special for some. For us, the special is normal - daily to-do. Our employees and couriers are trained accordingly and are familiar with all official regulations. In short: no matter how special your shipment is, it is definitely in safe hands with us.
Benefit from a wide range of fulfilment services for your specific requirements, lean processes in your company, cost reductions and increased quality in customer service.
Our claim here is quite simple: we see it as our task to offer customers real added value.
---
---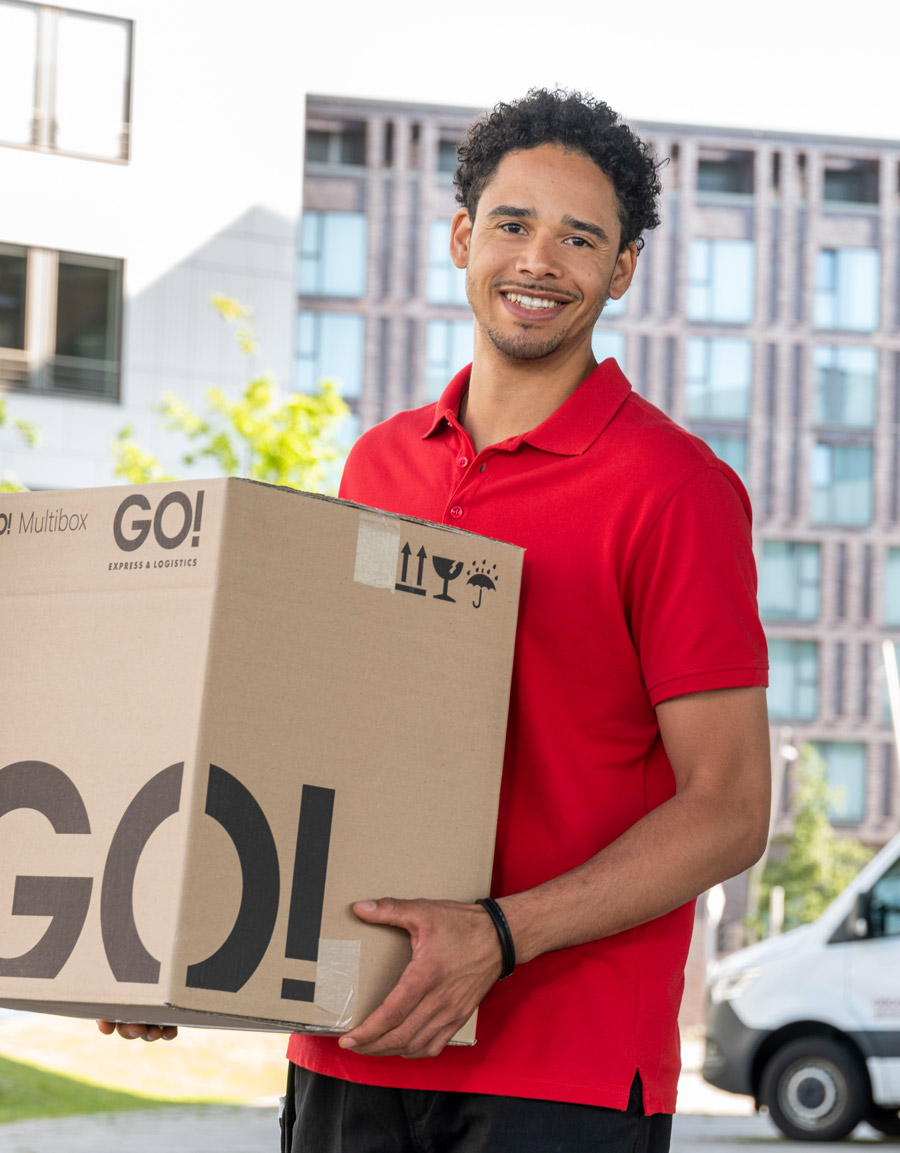 Exceptionally_committed
"For one of my colleagues, it was a matter of life and death. In a clinic in Saxony, a device that was essential for the operation failed and had to be repaired as quickly as possible. The necessary spare part was at the manufacturer's in Wiesbaden. The GO! courier picked it up there, but shortly after Erfurt: full closure on the A4! The colleague did not hesitate for a second and informed the motorway police. After describing the situation, he was allowed to drive past the traffic jam on the hard shoulder with special permission and a police escort, so that the spare part arrived on time. It is precisely situations like these that characterise life as a courier driver and in which you feel how much you are needed when you see the great gratitude in the eyes of the consignee. Then you are a hero for a moment!"

Mehmet A., Mainz
With GO! we get a complete logistical package for shipping medical equipment. We can rely on personal contact persons in case of questions or changes in deadlines at short notice.