We are all beyond limits - because he is all beyond limits.
GO! Face of the month June 2021: Marc Scott from Hamburg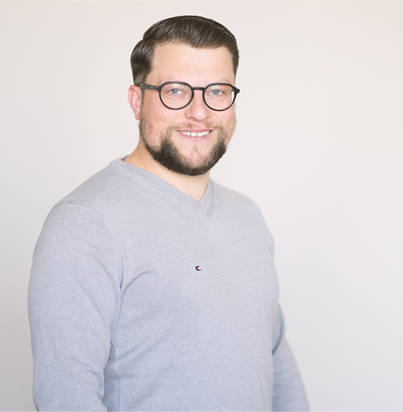 I've been working at GO! in Hamburg for almost ten years now and did my training as an office administrator there! After all, I wanted to learn something decent!
There was and is never boredom at GO! - I was always able to discover something new for myself and thus quench my thirst for knowledge. Because I am always looking for new challenges, it was clear that I would find my field of work in the SOS, our Special Order Service and at the same time the international department. I can still remember exactly when I received a request to transport a Formula 1 racing car to a race track within Austria! I can still smile about that today. This is where I could best contribute my strengths, had a new, exciting challenge to master every day and could always be there for our customers with full commitment!
After a back-packing year in Australia, I was able to start again at GO! but then in project management! I started out working with GO! Germany on the development of our new business software, and now I'm working on the broad topic of process optimisation at GO! Hamburg. Boredom? Not a chance!