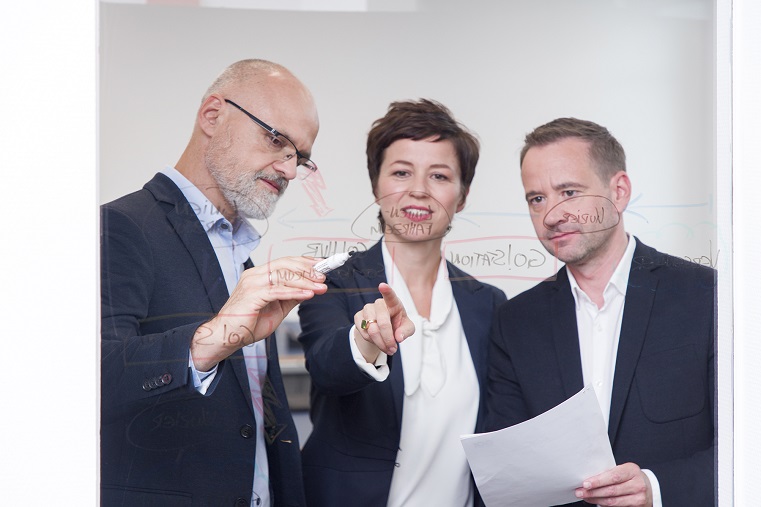 Fits! Like a glove! GO!
Beyond-limits solutions instead of off-the-peg service: GO! provides tailored solutions for your specific transport needs. Custom-fit, safe and secure as well as reliable.
Custom-fit solutions require taking exact measurements. In our case that is being receptive to what our customers are telling us. We listen carefully to you before we provide you with a service – precisely so that everything matches your needs exactly. Our many years of experience have enabled us to create a wide range of industry solutions. Nevertheless, providing an off-the-peg service is not an option for us.
Our basic pattern for tailored logistics solutions includes
consistently high quality standards and firmly stablished
processes in our more than 100 stations. Your personal
contact is more than happy to advise you and recommend a logistics concept that fits you like a glove. Our staff are familiar with local circumstances, can react flexibly and therefore specifically meet even the most exacting of requirements. In short: we understand you. And provide logistics solutions tailored exactly to your needs!
Your benefits
local advice provided by personal contacts joint
planning, development and implementation of logistics
concepts
around-the-clock availability
absolute adherence to deadlines
highest quality and safety standards, extremely low damage rates
wide range of additional services like scheduled deliveries, standard pick-up service that you can absolutely rely on – can be upgraded to a tailor-made offering
express delivery network with more than 100 GO! stations
ensuring permanent product availability
comprehensive network of emergency storage facilities, including individual storage options, nationwide emergency supply service, delivery feasible within two
to four hours
Want to talk to us directly?
Require more information?

0800 / 859 99 99
Free service connection to your personal contact