We are all beyond limits – because she is all beyond limits.
GO! Face of the Month May 2023: Diana Petry from Berlin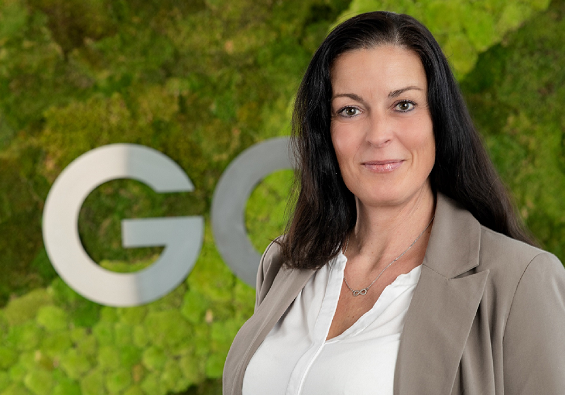 I am a native Rhinelander and call myself a full-blooded logistician.
I used to work for GO! at the Cologne/Bonn station between 2006 and 2008. After years of abstinence, I returned to GO! and thus to logistics in 2019. At that time, I started as a sales manager at the GO! location in Berlin and since April 2023, I have been responsible for Berlin and all associated stations as a sales division manager.
My day-to-day work is extremely varied: sometimes crisis talks with colleagues, sometimes customer talks - whether about the extensive services or our tariffs, sometimes taking orders, sometimes brainstorming with the management, sometimes committee meetings, sometimes exchanging best practices with other locations, by phone or in person, sometimes operational exchanges with other departments. Or strategies and planning with the marketing colleagues. It's different every day and that's what makes it different for me! Everything is beyond limits!
Apart from nice conversations with customers, the company events give me lasting memories. Especially our annual system partner meeting, where colleagues from all national subsidiaries meet to network, is an important and wonderful experience for me.
What I love about my job is the challenge and the balancing act between the wishes of colleagues and employees, customers and the management. I am proud to be able to work in an independent medium-sized company, to be able and allowed to make individual decisions on a daily basis and, most importantly, to be able to actively shape change and growth.