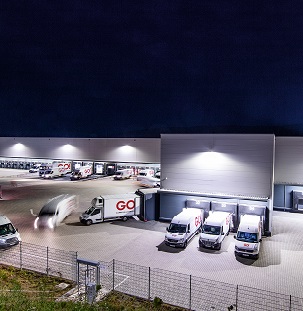 Long waiting times? Not here! Thanks to our exceptional services in high-availability logistics, your goods and replacement parts are available around the clock – anywhere, any time.
We're on hand whenever something is not working right, has stopped working or is not available. To ensure that everything keeps running smoothly for you and your customers, GO! offers solutions for every aspect of high availability. We will set up emergency storage facilities for you, so that important replacement parts are available promptly to the relevant technician directly at the place of use. Thanks to constant availability of goods and products, you and your customers will always have what you need. 24 / 7 availability and close communication ensure the fastest-possible delivery. We can also take care of your entire merchandise management on request. This will prevent costly downtime and unnecessary transportation in the event that emergency services are required.
All industries stand to benefit from high-availability logistics. We've got the solution for you, or we will develop one for you that is tailored to your needs. Irrespective of the sector – be it med-tech, high-tech or automotive.