Consistent. Reliable. GO!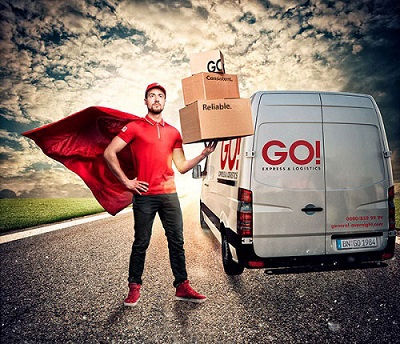 In the current situation we as a logistics company are playing an important role in the provision of basic services and supplies. Every day is a balancing act between protecting the health of all involved and delivering a logistics service that is right on the money. Simply steady logistics. Consistently reliable.
Our 35 years of logistics experience have stood us in particularly good stead since the beginning of the Corona pandemic: even during this critical phase we have always managed to keep our service promise. Restrictions are currently being relaxed gradually and commercial life is being cautiously resumed – even if it is accompanied by major uncertainty. In this environment reliability, prudence and an ability to take action are more important than ever before.
That is exactly what we represent! That's because premium logistics also entail being able to combine health, logistics and social aspects. Despite the physical distance we are required to keep, we remain in close and above all personal contact by phone.
We have implemented all the measures required and beyond that have developed our own guidelines to protect the health of our customers, shippers and consignees, employees and couriers as best as we can.
We are at your service to help ensure your business continues to operate seamlessly – avoiding bottlenecks or costly downtimes. We ensure product and goods availability by providing you with tailor-made logistics concepts. We are there to support you and your business with our extensive portfolio of services – matched to your needs.