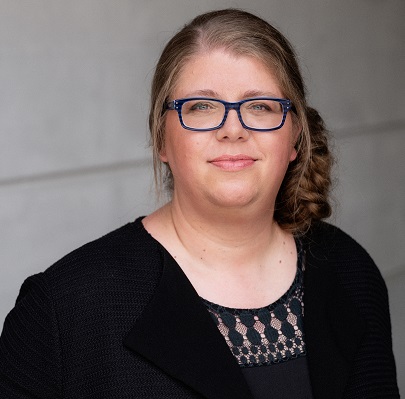 We are beyond_limits – because she is beyond_limits!
GO! Face of the month February:
Ines Rosenbusch, GO! Head Office Bonn
I've been working in marketing at the system head office in Bonn since 1 August 2008.
I started as a trainee - and because I found the subject area so exciting - I did my business administration degree at the same time. After all these years, there is hardly anything foreign to me in marketing and after various tasks and positions, I am now responsible for our central communication and PR work. As the contact person for our press office, as the author of articles and contributions or as the editor of our newsletter, staff newspaper and much more. - not only the texts, but also the topics that come across my desk are incredibly diverse.
But that's not all. We are a small department, which is why I take on other tasks in the department. For example, I also take care of the picture material and organise everything in the background. As a result, our colleagues who are photographed in our brochures, for example, can be seen, can't they?
I particularly like our spirit. I'm usually on the road several times a year as a trainer for our internal GO! academy to give new employees a deeper insight into our company and, of course, our central HUB. I like not only the personal exchange and the opportunity to pass on my knowledge about GO! but especially that contacts and also friendships always develop in the process, which are an important part of my work and my life. The close cohesion among colleagues, on whose help I am all too often dependent in various projects and on whom I can really count, continues to fascinate me.