In 2011, I started as a self-employed courier driver at GO! in Hamburg. I love being on the road every day in my Nissan E-Mobil in Hamburg's city centre and enjoy the personal contact with my colleagues and the customers I meet every day.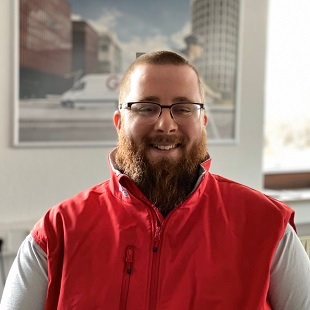 W. Welge, GO! Station Hanover / Export Department
The most exciting working hours are often on Friday evenings, when many challenges await you. Even the Corona pandemic with all the restrictions and additional precautions does not upset me - just like my colleagues. We want to continue to support our customers reliably, quickly and flexibly. And so far we have succeeded in doing so!
---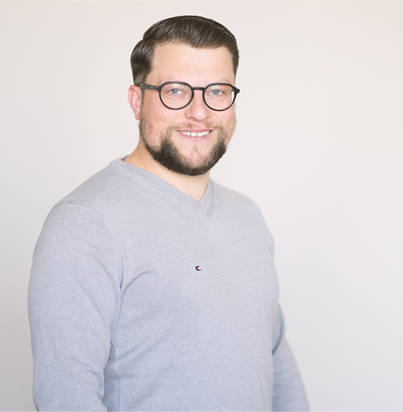 Marc Scott, GO! Station Hamburg / Projektmanagent
There was and is never boredom at GO! - always discovering something new to quench my thirst for knowledge. Because I am always looking for challenges, it was clear that I would find my field of application in the Special Order Service and at the same time in the international department. I can still remember exactly when I received a request to transport a Formula 1 racing car to a race track in Austria! I still smile about that today.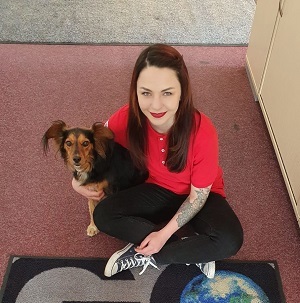 J. Neumann, GO! Station Augsburg / Operations Department
What fascinates me most about Operations is that, due to the many different customer requirements and the resulting mostly customised solutions - which we of course handle with the utmost care and a high degree of reliability - you end your working day every day without boredom and with new experiences.

---
N. Posmyk, GO! Station Rosenheim / Abteilung Vertrieb
Over the course of more than 20 years, I have worked in almost every department - whether as an operations employee in customer service, later in the international department, as OPS manager in Munich or then in sales. As an interface between employees and customers, I can look back on many great experiences. For the past four years, I have been responsible for sales in Rosenheim, a small station, but one that for me reflects the spirit and familiarity of the company.
I am not just a number here, but am perceived as a person, and my personality is taken into account. If there are problems, solutions are sought and found together. In addition, I receive recognition for my performance, also from the management level. This is not only reflected in words, but also in the punctual payment. The relationship with colleagues is also very friendly, I enjoy coming to work and give full power every day, according to the motto: 100 per cent responsibility, 100 per cent commitment, 100 per cent team.The work is very different from my previous driving jobs. Before, I was exposed to extreme physical and mental stress due to the high pressure. Today I work in a very friendly partnership. Challenges are discussed and overcome together; in case of bottlenecks, one is always sure of the support of the GO! partners. And so every day I have the chance to develop personally, and I am very grateful for that! Ich bin hier nicht nur eine Nummer, sondern werde als Mensch wahrgenommen, in­dem auf meine Person eingegangen wird. Gibt es Probleme, werden gemeinsam Lösungen gesucht und gefunden. Zudem erhalte ich für meine Leistung Anerkennung, auch von der Führungsebene. Dies spiegelt sich nicht nur in Worten wider, sondern auch in der pünkt­lichen Bezahlung. Auch das Verhältnis zu den Kollegen ist sehr freundschaftlich, ich komme gerne zur Arbeit und gebe täglich volle Power, ganz nach dem Motto: 100 Prozent Verant­wortung, 100 Prozent Einsatz, 100 Prozent Team.
Die Arbeit unterscheidet sich deutlich von meinen bisherigen Fahrerjobs. Zuvor war ich durch den hohen Druck extremer physischer und psychischer Belastung ausgesetzt. Heute arbeite ich in einer sehr freundschaftlichen Partnerschaft. Herausforderungen werden be­sprochen und gemeinsam gemeistert; bei Engpässen ist man sich immer der Unterstützung der GO! Partner sicher. Und so habe ich jeden Tag die Chance, mich persönlich weiterzu­entwickeln, und dafür bin ich sehr dankbar!
I love demanding things, as they are often a very special challenge. The balancing act between delivering express and maintaining high quality standards is particularly motivating and makes the driver's job especially attractive to me. And that I can always rely on my employer and that they take my personal needs into consideration..