GO! expands engagement to SSV Ulm 1846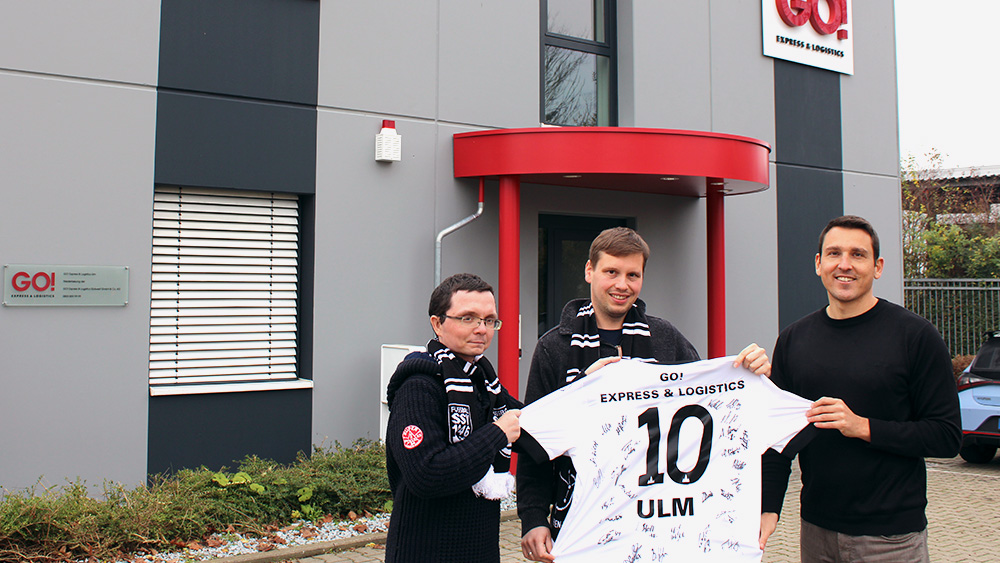 GO! Station Ulm is entering another round of sponsorship with SSV Ulm 1846 football and significantly expanding its partnership, which has been in place since 2021. This makes it possible to offer fans fast and reliable deliveries of their orders via the fan shop. SSV Ulm additionally uses the strong express shipping service for the transport of sponsor season tickets and other time-sensitive shipments and orders that require customised logistics solutions.
In order to make its logistics service better known beyond the borders of the cooperation, GO! uses the new LED perimeter advertising in the Danube Stadium in return.
f.l.t.r.: Henrik Blümke (Customer Service QUL), Simon Koch (Stationsleitung GO! Ulm), Andreas Müller (Salesmanager SSV Ulm)
Source: https://www.ssvulm1846-fussball.de/business/go-express-baut-sein-engagement-aus (last retrieved on 30.01.2023 at 11.27 a.m.)