Brendel receives the Order of Merit of Brandenburg
On 22 July, the Prime Minister of the State of Brandenburg, Dietmar Woidke, awarded the Order of Merit of Brandenburg to a number of prominent public figures. Olympic canoeing champion Sebastian Brendel was among the 16 recipients who proudly accepted their awards.
GO! Express & Logistics is Brendel's main sponsor. Brendel created history last year by winning his fourth World Cup gold medal in the C1 event over 1,000 metres in Portugal. His record to date is more than impressive, with three Olympic gold medals as well as multiple World Cup wins to his name.
Many congratulations and continued success to him!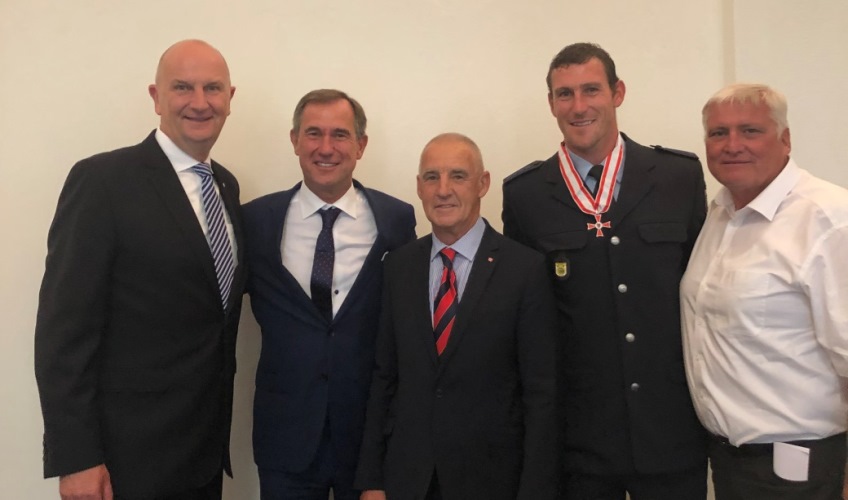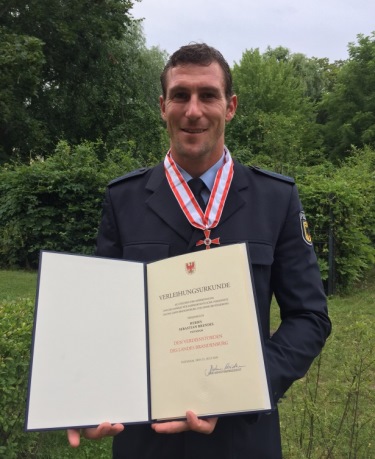 From left to right: Dietmar Woidke (Prime Minister of the State of Brandenburg), Wolfgang Sacher (Chairman GO! Express & Logistics Berlin), Jürgen Eschert (former canoeist, trainer and sports manager), Sebastian Brendel, Ralph Welke (trainer)