Well prepared for the Corona autumn.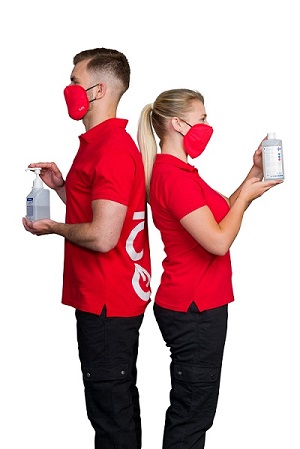 With the beginning of the cold season, the number of cases of Covid-19 infections increases again - as feared. We are well prepared to offer you safe logistics solutions and to guarantee reliable transport of your shipments.
To this end, we have continuously adapted our pandemic and business continuity plan to the current conditions and are still in constant communication with the responsible authorities in order to be able to react to changing situations and inform our customers accordingly.
Our comprehensive and far-reaching hygiene concept is designed to provide the best possible protection for shippers, recipients, customers, employees and couriers. It goes without saying that we also follow the recommendations of the RKI and the WHO, the decrees of the regional authorities and the instructions / guidelines of the Federal Foreign Office and governments. In addition, we continue to offer the contactless delivery / collection service, which was set up in spring and has become very well established in recent months.
In the coming weeks and months we will continue to strive for a smooth processing of the transport services provided within the current legal and official limits and requirements.
Direct conversation?
More information?
Our logistics specialists are available to answer your questions.
0800 / 859 99 99
Free service connection to your personal contact